Teemu Malmi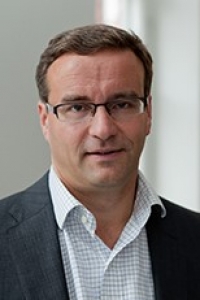 Jaakko Honko Professor of Management Accounting
Aalto University School of Business
Chairman of the Board, Aalto University Executive Education Oy

Teemu Malmi is a Finnish organizational theorist, a professor at the Aalto University, Department of Accounting and Finance, and Chairman of the Board of the Aalto University Executive Education. He obtained his PhD in 1997 with a thesis entitled "Adoption and implementation of activity-based costing: practice, problems and motives". Malmi's research focuses on cost and profitability accounting, performance measurement, management systems, and the implementation of strategies. He is known for his research on the use of the balanced scorecard in Finnish companies and his work on management control systems.
What is the Jaakko Honko Professorship?
Professor Jaakko Honko (1922-2006) first undertook a professorship at the Helsinki School of Economics in 1960. He later fulfilled the roles of Rector and Chancellor of the School from 1969 to 1989. This new professorship has been established in honour of Jaakko Honko's tireless efforts in advancing and promoting development in Finnish society and the economy.