Petri Bono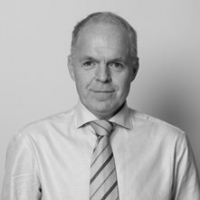 Vice chairman of the board
Docent
Chief Medical Office, Terveystalo Oyj

Petri Bono, MD, PhD, received his degree as an MD in 1996 and PhD in 1998 at the University of Turku, Finland. After two years at MIT´s (Massachusetts Institute of Technology) Centre for Cancer Research, he became in 2000 a fellow at the Helsinki University Hospital. In 2006 he became an Assistant Professor of Cancer Biology and Department Head in 2007. He is specialized in the targeted treatment of solid tumors. In the period 2013 - 8/2016 he has served as Director, of the Comprehensive Cancer Center at Helsinki University Hospital. He joined Terveystalo from Helsinki University Hospital (HUH), where he held the position of Chief Medical Officer since 2016.